Adapting to changing policyholder expectations has never been easier.
We help insurance organizations increase customer and agent satisfaction while streamlining the payment process and maximizing operational efficiencies. Our easy-to-use platform improves policyholder retention by capitalizing on your most frequent engagement point — premium payments.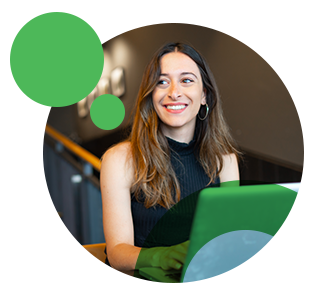 Tailored to meet the unique needs of insurance carriers.
Our highly configurable, true SaaS platform is tailored to fit the needs of your organization. Some of our features include:

Auto renewal
Allow your policyholders to 'set it and forget it' with easy auto renewal enrollment capabilities. Invoice Cloud offers policyholders the option to enroll in these services both at the time of binding their policy, as well as during the one-time payment route to make sign up as easy as possible.

Omni-channel payment options
Enable your customers to pay when, how, and where they want. Invoice Cloud's platform maintains context from one channel to the next, creating easy and engaging customer experiences.

Engaging policyholder interface
Our simple-to-use interface engages policyholders to increase satisfaction and e-adoption. Invoice Cloud's platform achieves 2 to 3 times the industry average adoption rates because we engage insureds throughout the payment route to enroll in AutoPay, paperless billing, and more.

Intelligent communications
The key to encouraging customers to pay online is engaging them throughout the payment route – starting with payment reminders. Our platform utilizes email, text, and phone to help payers stay on top of their bills, and even enables payment through text or calendar reminders.

Outbound campaigns
Easily send targeted messages to your customers through multipe communication channels, including voice, email, and text.

Innovative agent portal tools
Invoice Cloud's platform offers the best agent experience, strengthening the carrier-agent relationship. Help your organization retain the best agents to drive new policyholder growth.

Secure payments
Our platform is PCI Level 1 Compliant and securely encrypts customer data to give both you and your payers peace of mind.

True SaaS model
With our true single instance, multi-tenant SaaS platform, you can always deliver the latest innovations to your policyholders – without time-consuming upgrades or costly customizations.

Integration
Invoice Cloud partners with leading CIS/core billing software companies to create tight integrations and accurate, fast account reconciliations.
Real results. Super simple.
Our goal at Invoice Cloud is to simplify customer engagements to drive real, quantifiable results for our clients.
By encouraging more customers to self-serve and enroll in services like paperless billing, auto renewal and AutoPay, our platform consistently:
Maximizes operational efficiencies
Increases policyholder satisfaction and retention
Accelerates collections
Decreases call volume
Increases e-payments
Decreases policy cancellations due to no payment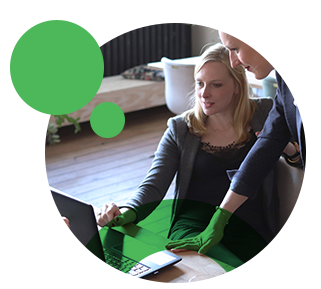 Invoice Cloud delivered the flexible, self-service, online payment solution our members have requested. This solution has significantly decreased incoming billing related calls, improved our process and freed up our time to focus on other value-added activities for our members.

Christina Farrar
Manager of Billing
Fallon Health
Want to see our product in action?