Did you know October is Financial Inclusion Month? The goal of financial inclusion is to ensure that everyone has affordable and equal access to financial services, including payments, transactions, insurance, loans, and more, regardless of their geographical location or access to resources. In today's day and age, that also involves digital financial inclusion like online payments, digital banking, and mobile currency. Having access to these types of financial services not only helps individuals and their families, but helps our nation's economic growth, too. 
At InvoiceCloud, we're dedicated to providing payment options that can reach a wide variety of people — giving more customers a convenient way to pay their bills and more billing organizations an opportunity to meet customers where they are today. 
Here are just a few of our product offerings that are available to all users and align with our mission to make bill payment as inclusive as possible. 
CheckFreePay
We recently shared a blog about CheckFreePay — a financial services solution that allows customers to pay their bills in cash at popular retailers like Kroger, Walmart, and more. When utilizing CheckFreePay, a customer simply brings their bill to a customer service representative at one of these retailers and pays the bill in cash. Behind the scenes, the payment processes digitally and the data is sent to InvoiceCloud where it's matched against the customer's invoice.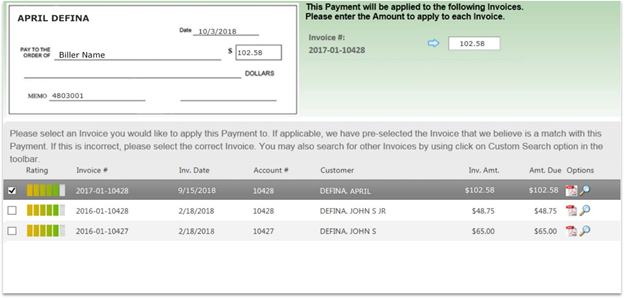 CheckFreePay is not only convenient, but critical for lower-income households where there's a lack of access to electronic devices like tablets, smartphones, and laptops. In fact, according to a recent survey by Pew Research, 13% of households making less than $30,000 a year don't have access to any of these devices or broadband services. For these families who are already struggling to keep up with bill payments, this lack of access to digital devices adds even more stress and can even equate to forgotten or missed payments since reminder emails, texts, and other digital communication isn't possible. 
Giving your customers a way to pay their bills with cash and in-person helps balance out this digital inequity, encourages more on-time payments, and more importantly, provides a thoughtful customer experience and promotes financial inclusion.
PayPal
Almost a year ago, InvoiceCloud began offering customers the ability to pay bills online with PayPal, Venmo, and pay later options like Pay in 41  and PayPal Credit2. Together, InvoiceCloud and PayPal provide organizations with an innovative bill payment experience that can drive online payment adoption, reduce costs, and more. 
This feature is beneficial for billing organizations, but more importantly is crucial for the 22% of Americans who are unbanked or underserved. For these customers, PayPal provides the option to not only pay bills online, but to also pay in cash at over 85,000 retail locations. Customers can bring cash to a retailer, use a barcode on the PayPal app, and add money at the retailer's register. The money is then automatically loaded into the PayPal app, allowing customers to make direct payments online. This provides a better customer experience and enables your organization to meet a wider range of customer demands, especially for those who are underbanked or unbanked. 
One of our very first InvoiceCloud users to offer PayPal was Mishawaka Utilities of Mishawaka, IN (we now have over 130 billers of all sizes offering PayPal, often to underbanked communities or community members), and the service provider has seen some incredible results since adding PayPal in December of 2020.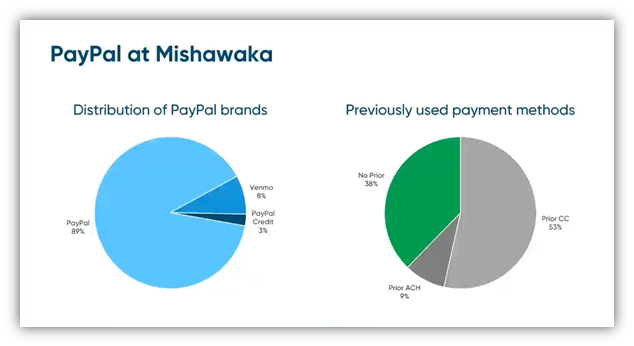 As of the spring of 2021, 15% of Mishawaka's PayPal payments were made by customers who had neversubmitteda digital payment before. Not only has PayPal improved electronic adoption and the overall payment experience for Mishawaka, it's enabled the city to reach its underbanked and unbanked population.  
"It's great to be able to offer [customers] something other than using a credit card or check [as a payment option]," said Phil Stokes, Network Operations Administrator for the City of Mishawaka. "Especially if they don't have a bank account – it's critical to give that flexible payment option."  
In addition to our PayPal offerings, InvoiceCloud also accommodates various digital wallet preferences, like Google Pay and Apple Pay, to further widen access for all payers.  
Cashless and mobile payment experiences
Mobile devices are quickly becoming a very popular way to make payments. In fact, according to last year's State of Online Payments report, 66% of respondents make payments on their mobile device, and for those aged 30-46, the percentage was even higher at 76%. Of course, this could be due to the level of convenience mobile pay provides, but it could also be due to a lack of transportation for in-person payments or even a lack of access to other digital devices like laptops and computers. 
To accommodate the growing preference to pay via mobile, InvoiceCloud offers customers pay by text, a solution that allows organizations to accept payments via text message. Once enrolled in pay by text, customers can make payments via text in one of two ways: through an external link in a text that leads them to an online payment portal or directly within the text message without having to click an external link.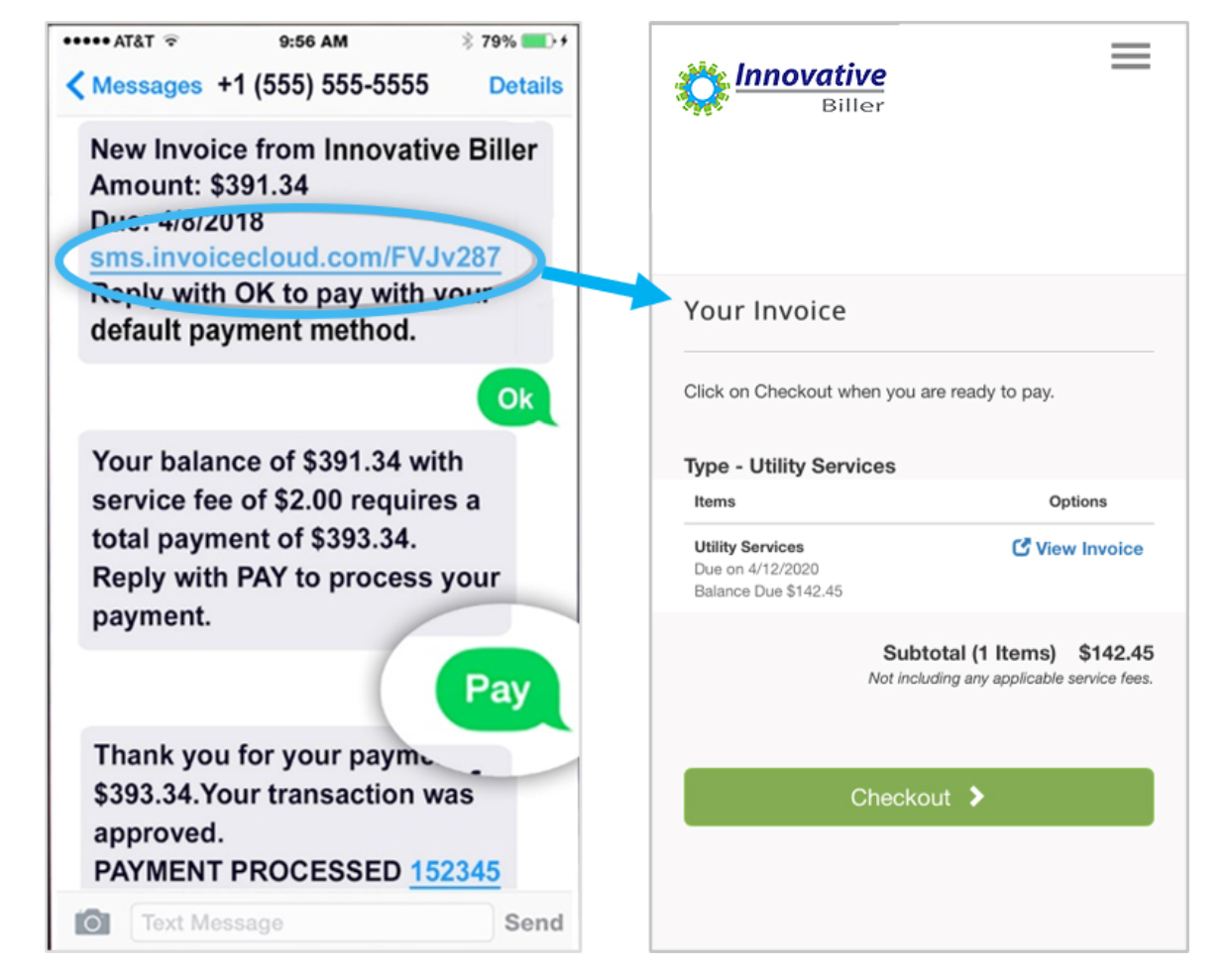 Again, this is not only a convenient and experience enhancing feature, pay by text also provides customers with little or no access to broadband services a simple and straightforward way to pay their bills. 
Want to learn more?
InvoiceCloud is on an ongoing mission to continually add new payment options and product features to make paying bills as inclusive as possible. We're always looking for ways to access new payer profiles so your billing organization can truly meet all of your payers' needs, regardless of their situation. 
To learn more about InvoiceCloud's services, including CheckFreePay, PayPal, Google Pay and Apple Pay, pay by text, and more, schedule a call with one of our product experts. 
1 About Pay in 4: Loans to California residents are made or arranged pursuant to a California Finance Lenders Law License. PayPal, Inc. is a Georgia Installment Lender Licensee, NMLS #910457. 
2 PayPal Credit is subject to consumer credit approval.