In the thick of the digital age, where seemingly everything is done online, the cost of paper today has become no small matter. According to a market report, all grades of paper are rising in cost with wood pulp averaging $250 per ton — up 25% from previous years. In fact, Nicholas Meade, Senior Economist for the Pricing and Purchasing Service at IHS Markit, has reportedly seen a 30-40% increase in the prices for pulp and raw material of paper since just last summer.
For those within the paper industry, it's impossible to absorb these costs without passing them along to the consumer. This means that prices are significantly increasing, with some companies raising their prices by as much as 15%; for reference, the average increase is around 7-15% for paper products and around 10-20% for packaging materials.
With paper prices at an all-time high, let's take a look at what has influenced this recent spike and how billing organizations specifically can combat these rising costs.
What's influencing this spike in cost?
It's no secret — over the last few decades, the paper industry has seen a significant decline. Companies and their paper needs were the focal point of the industry, and as savvy businesses continued to digitize, the paper industry continued to decline. But in 2020, the industry hit a new low with a 20% decline in paper production, leading us to today's outrageously climbing prices.
So, why are we seeing such high paper costs today?
There are a number of reasons, including fuel and energy costs, freight shortages for both trucking and ocean, and supply chain delays in the wake of COVID-19. When the pandemic hit, there were multiple mill closures due to lockdowns, causing the demand for at-home tissue to skyrocket and production priorities to shift — we all remember the great toilet paper panic of 2020, right?
Regardless of what has caused this spike in costs, the price of paper isn't going to decrease anytime soon. And for organizations looking to lower or maintain their operational costs, reducing the use of paper products will be critical.
Reduce rising paper costs by driving paperless billing
The rise in paper prices has been especially concerning for organizations that send bills and receive payments on a regular basis. Needless to say, theirs is an industry that has historically relied on paper products and many organizations can no longer afford to do so.
The good news? This is an easy expense for billers to eliminate. By digitizing the billing and payment process and encouraging customers to enroll in paperless billing, these organizations can significantly reduce — if not eliminate — printing and mail-related costs. (In fact, one InvoiceCloud user has saved $30k in paper costs alone since implementing our digital billing and payment solution!)
We already know that paperless billing can have incredible benefits for your organization. As paperless adoption increases, you may see a number of improvements, including:
Budget conservation

Accelerated collections

Decreased staff workloads

And increased customer satisfaction
But to see these benefits materialize, your organization must implement an electronic bill presentment and payment system that enables paperless options for your team and your customers.
How to encourage paperless adoption
Deciding to go paperless is only half the battle; you'll still need to encourage your customers to enroll! Fortunately, this can be done by leveraging customer touchpoints through the payment process and beyond.
Utilizing buttons or links with clear language like "Enroll in Paperless Billing Here" is a great place to start but, ideally, your online payment solution should go further to maximize every possible customer engagement point along the payment route — both online and offline.
Here are just a few of the major touchpoints where you'll want to push your paperless enrollment options: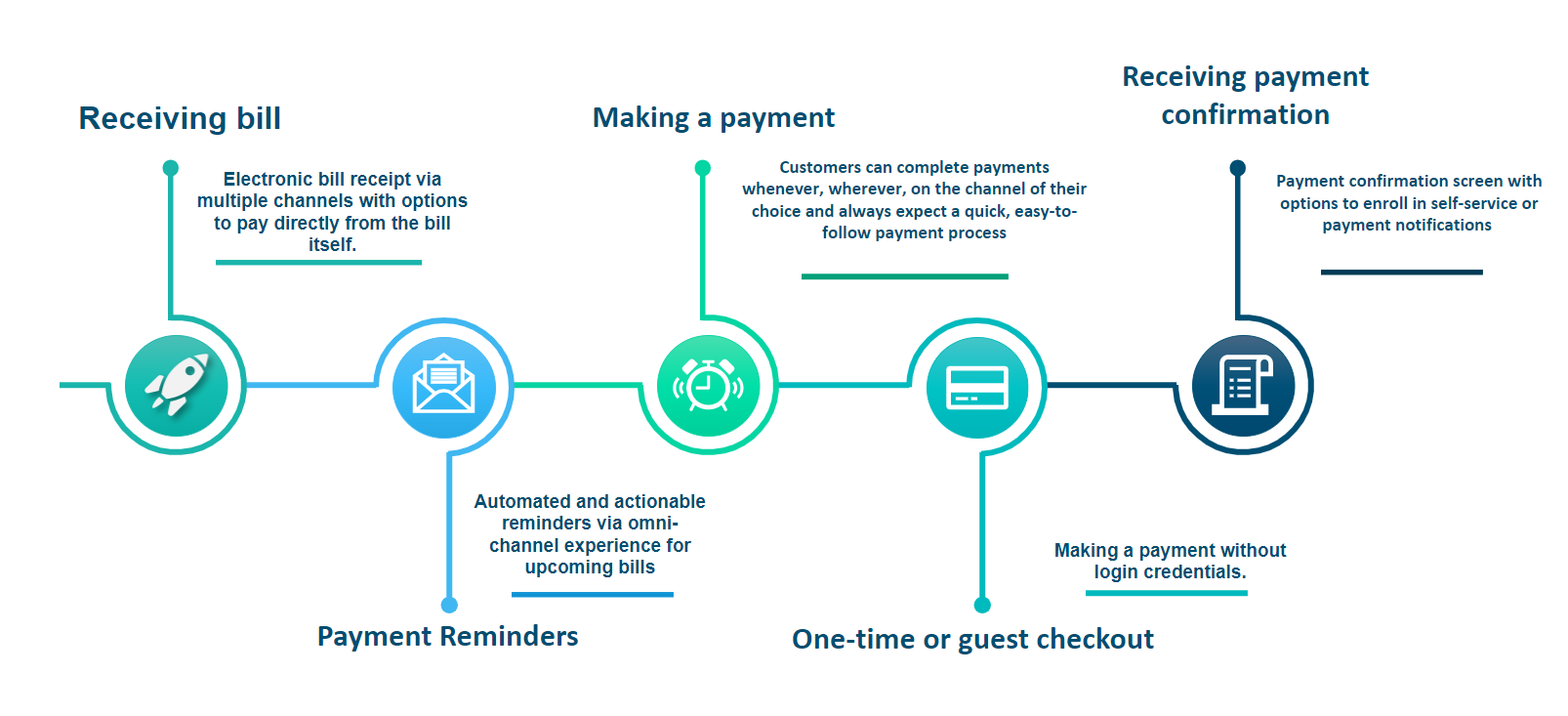 By offering an engaging, well-designed online payment platform, your organization can drive more customers to self-service enrollment and significantly increase paperless billing adoption. 
Paperless adoption with InvoiceCloud
InvoiceCloud makes it easy for your customers to seamlessly enroll in self-service programs like opting for paperless statements, reducing costs for your organization and helping to reduce paper waste, one bill at a time.
Here are just a few impactful spikes in paperless adoption that our very own InvoiceCloud users have seen:

Our platform was designed to engage customers at every possible opportunity, encouraging them to register for paperless billing (and other self-service options) along the payment route. That's just one reason why InvoiceCloud's platform achieves 2-3x average online payment higher adoption rates than any other solution in the industry.
To learn more about how your organization can better engage customers and improve your adoption rates — for paperless billing enrollment, AutoPay enrollment, or online payment adoption in general — download our free ebook, The Ultimate Guide to Customer Engagement, below.